Florida Rep. Anna Paulina Luna filed a resolution on Wednesday evening to expel Rep. Adam Schiff, formerly the top Democrat on the House Intelligence Committee, from Congress alleging that he pushed a false narrative to the American people in the Trump-Russia investigation.
"Adam Schiff lied to the American people. He used his position on House Intelligence to push a lie that cost American taxpayers millions of dollars and abused the trust placed in him as Chairman. He is a dishonor to the House of Representatives," Luna said in a press release Wednesday, May 17.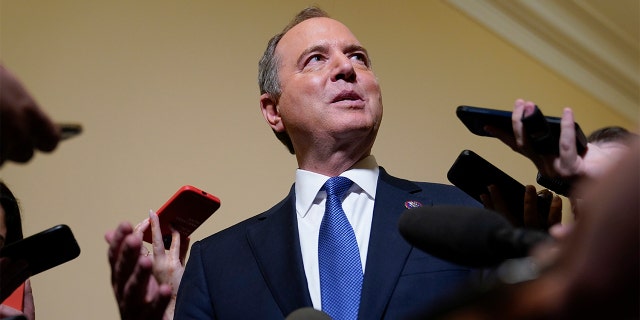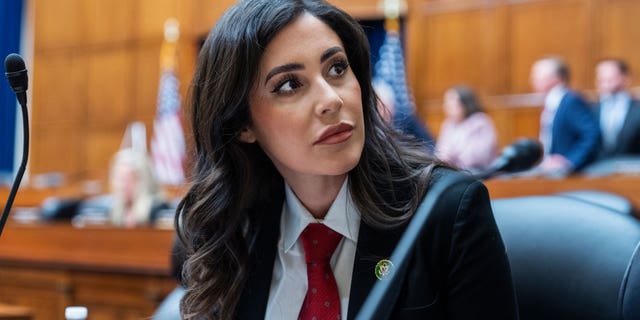 Republicans, like Luna, have been vocal that lawmakers should face the consequences for the report after the Durham report found significant FBI failures and no evidence that Donald Trump's campaign was coordinated with Russia to influence the 2016 presidential election. 
DURHAM FINDS DOJ, FBI 'FAILED TO UPHOLD' MISSION OF 'STRICT FIDELITY TO THE LAW' IN TRUMP-RUSSIA PROBE
The full report was released by the Justice Department on Monday, May 15 after a year-long investigation in a report that spans more than 300 pages. 
"The Durham report makes clear that the Russian collusion was a lie from day one and Schiff knowingly used his position in an attempt to divide our country," Luna added.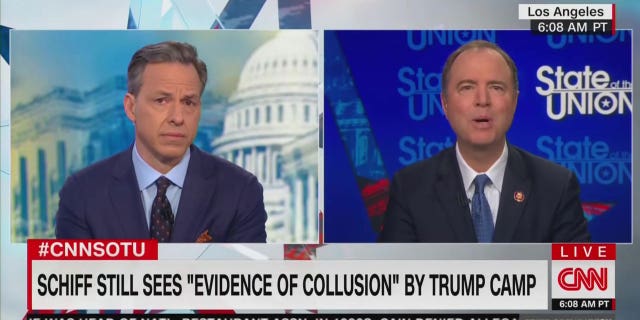 In the past, Schiff has repeatedly claimed there is "clear evidence on the issue of collusion" between the Kremlin and Trump's 2016 campaign.
DURHAM REPORT GIVES CREDENCE TO CONGRESSIONAL, CIVILIAN CLAIMS THE FBI IS 'HOPELESSLY CORRUPTED': NUNES
"I don't want to go into specifics, but I will say that there is evidence that is not circumstantial. But as I've said all along, there's plenty of evidence of collusion," he told "Meet The Press" in 2017.
Following the freshman congresswoman's announcement, Schiff struck back in a Twitter post, saying that a "MAGA Republican" wants payback. 
"A MAGA Republican Member of Congress just filed a motion to expel me from the U.S. House of Representatives. I stood up to Donald Trump and held extreme MAGA forces accountable," Schiff wrote in a Twitter post Wednesday night. "Now they want payback. They'll go after anyone who defends the rule of law."
CLICK HERE TO GET THE FOX NEWS APP
While the Constitution gives Congress the ability to impeach federal officials and judges, it does not allow Congress to impeach its own members. However, members of Congress can be removed by expulsion, which requires a two-thirds vote.