EXCLUSIVE: Hunter Biden received wires that originated in Beijing for more than $250,000 from Chinese business partners during the summer of 2019 — wires that listed the Delaware home of Joe Biden as the beneficiary address for the funds, Fox News Digital has learned from a congressional committee.
Click here to get the Freedom Matters Trump Mug Shot T-shirt
House Oversight Committee Chairman James Comer, R-Ky., has been investigating the Biden family business dealings and President Biden's alleged involvement in those ventures.
FLASHBACK: HUNTER BIDEN ASSOCIATE TEXTS HINT AT PUSH TO 'GET JOE INVOLVED,' MAKE IT LOOK LIKE 'TRULY FAMILY BUSINESS'
As part of the investigation, Comer subpoenaed financial records related to a specific bank account and received records of two wires originating from Beijing and linked to BHR Partners.
BHR Partners is a joint-venture between Hunter Biden's Rosemont Seneca and Chinese investment firm Bohai Capital. BHR Partners is a Beijing-backed private equity firm controlled by Bank of China Limited. Hunter Biden reportedly sat on the board of directors of BHR Partners.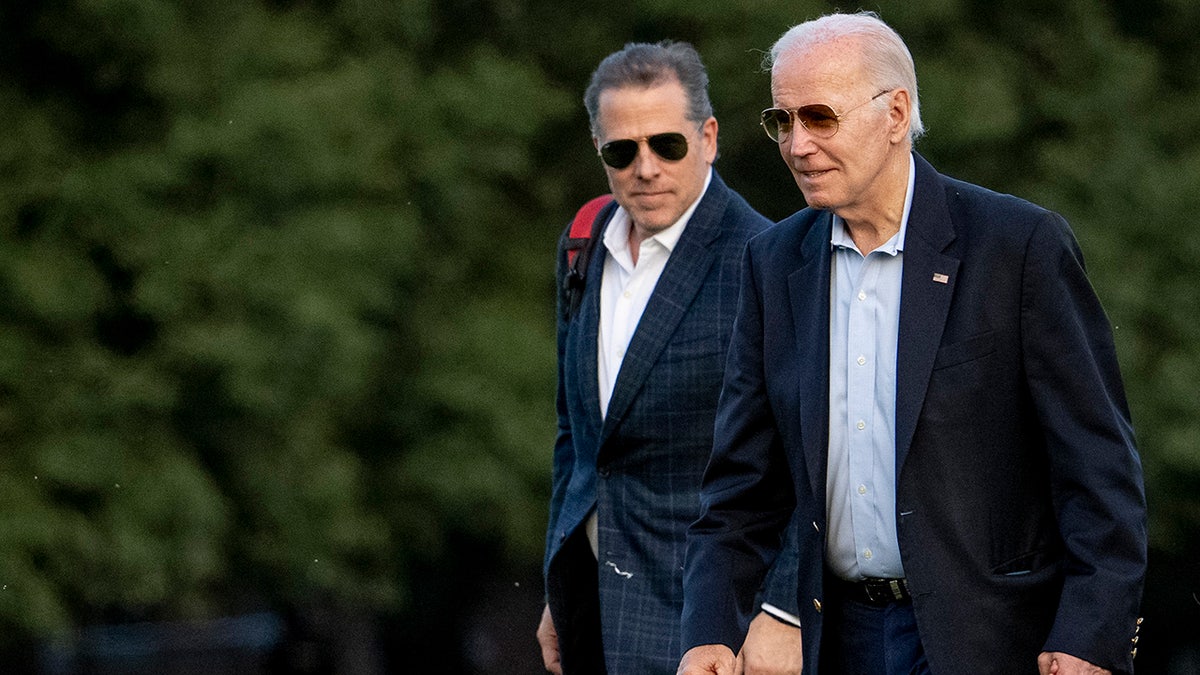 The first wire transfer sent to Hunter Biden, dated July 26, 2019, was for $10,000 from an individual named Ms. Wang Xin. There is a Ms. Wang Xin listed on the website for BHR Partners. It is unclear if the wire came from that Wang Xin.
The second wire transfer sent to Hunter Biden, dated Aug. 2, 2019, was for $250,000 from Li Xiang Sheng — also known as Jonathan Li, the CEO of BHR Partners — and Ms. Tan Ling. The committee is trying to identify Ling's role.
Click here to get the Freedom Matters Trump Mug Shot T-shirt
The beneficiary for the wires is listed as Robert Hunter Biden with the address "1209 Barley Mill Rd." in Wilmington, Delaware. That address is the main residence for President Biden.
Comer and the House Oversight Committee have obtained bank records as part of their investigation, alleging that the Biden family and their business associates received millions of dollars from oligarchs in Russia, Ukraine, Romania and Kazakhstan during the Obama administration.
Fox News Digital has also learned that the committee has records that allegedly reveal that from 2014 to 2019 the Biden family and their associates received $24 million in foreign payments — $15 million to the Bidens and $9 million for their business associates, $4 million more than previously known.
Committee aides told Fox News Digital that beneficiary addresses are either the address listed to the recipient account or listed by the individual sending the wire. It is unclear, based on the wire records, who listed the address.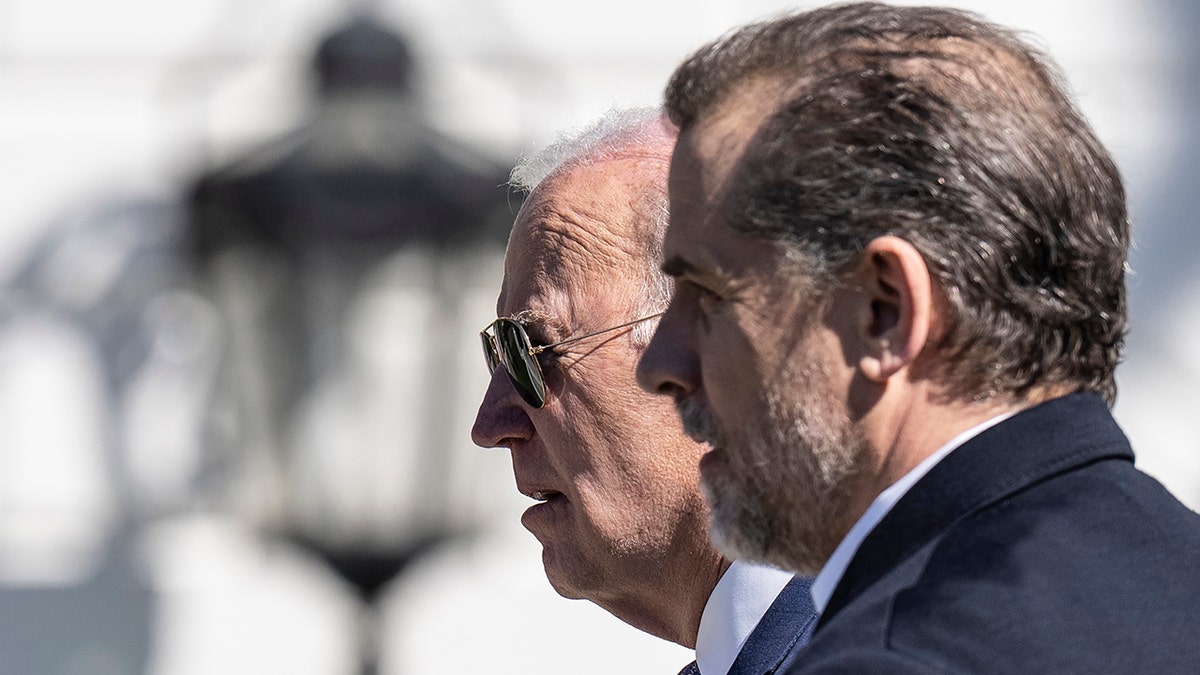 Hunter Biden spent time in 2017, 2018 and 2019 living at the Biden family home in Wilmington. It is unclear if he was living at the home at the time of the wire transfers in July and August 2019.
The wires were sent just several months after then-Vice President Joe Biden announced his 2020 presidential campaign. Joe Biden, in August 2019, said he "never discussed with my son or my brother or anyone else anything having to do with their business, period."
Click here to get the Freedom Matters Trump Mug Shot T-shirt
As for Jonathan Li, according to testimony from Hunter Biden's former business associate, Devon Archer, as part of the House Oversight Committee's investigation, Joe Biden sat down for coffee in Beijing with the CEO of BHR. Archer also testified that Biden wrote a college recommendation letter for Li's daughter to Georgetown. Archer said Hunter Biden put his father on speakerphone for at least one call with Li in addition to meeting for coffee.
Separately, Fox News Digital first reported in 2022 that Biden wrote a college recommendation letter for Li's son to Brown University.
EXCLUSIVE: BIDEN WROTE COLLEGE RECOMMENDATION LETTER FOR SON OF HUNTER'S CHINESE BUSINESS PARTNER, EMAILS REVEAL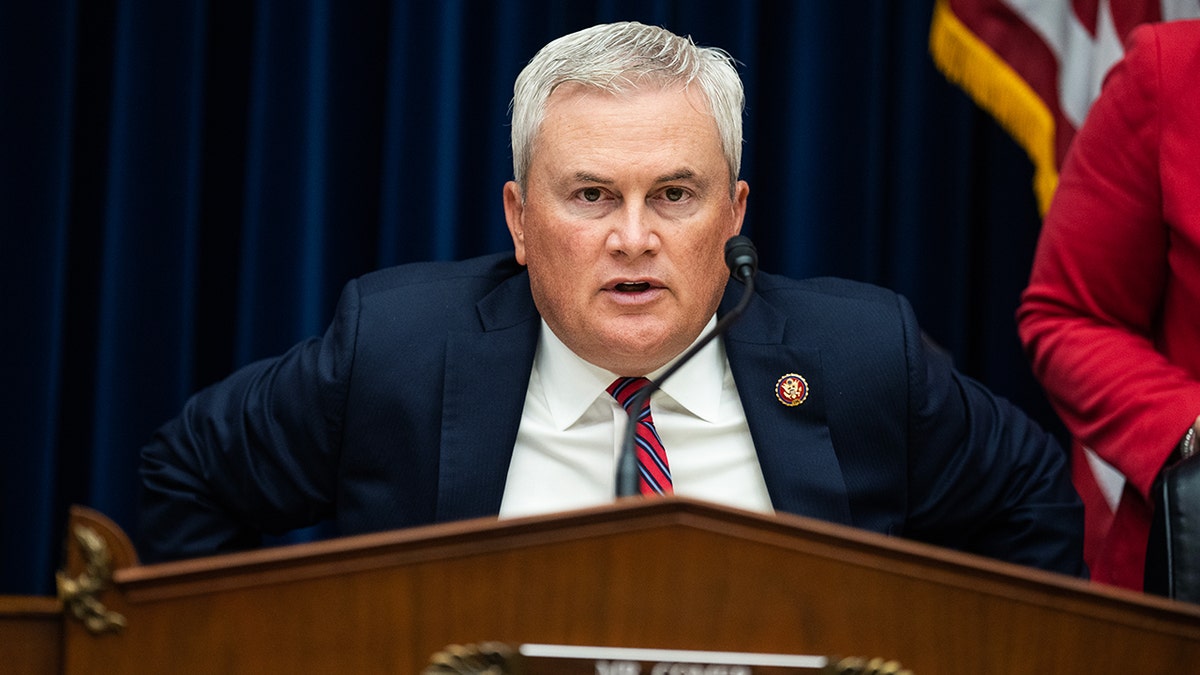 "Bank records don't lie, but President Joe Biden does," Comer told Fox News Digital.
"In 2020, Joe Biden told Americans that his family never received money from China. We've already proved that to be a lie earlier this year, and now we know that two wires originating from Beijing listed Joe Biden's Wilmington home as the beneficiary address when he was running for president of the United States. When Joe Biden was vice president, he spoke on the phone and had coffee with Jonathan Li in Beijing and later wrote a college letter of recommendation for his children," Comer said.
Click here to get the Freedom Matters Trump Mug Shot T-shirt
"Joe Biden's abuse of public office for his family's financial gain threatens our national security. What did the Bidens do with this money from Beijing? Americans demand and deserve accountability for President Biden and the first family's corruption. The Oversight Committee, along with the Judiciary and Ways and Means committees, will continue to follow the evidence and money to provide transparency and accountability."
Despite Hunter Biden receiving more than a quarter of a million dollars in the summer of 2019 from BHR-linked individuals, in October 2019, then-attorney for Hunter Biden, George Mesires, explained Hunter's role at the company by saying he "served only as a member of the board of directors, which he joined based on his interest in seeking ways to bring Chinese capital to international markets."
HUNTER DEMANDED $10M FROM CHINESE ENERGY FIRM BECAUSE 'BIDENS ARE THE BEST,' HAVE 'CONNECTIONS'
"It was an unpaid position," Mesires said on Oct. 13, 2019. "In October 2017, Hunter committed to invest approximately $420,000 USD (as of 10/12/2019) to acquire a 10% equity position in BHR, which he still holds. To date, Hunter has not received any compensation for being on BHR's board of directors. He has not received any return on his investment; there have been no distributions to BHR shareholders since Hunter obtained his equity interest."
Hunter resigned from the board of BHR at the end of October 2019.
FLASHBACK: HUNTER BIDEN IN 2017 SENT 'BEST WISHES' FROM 'ENTIRE BIDEN FAMILY' TO CHINA FIRM CHAIRMAN, REQUESTED $10M WIRE
The White House, attorneys for Hunter Biden and Mesires did not immediately respond to Fox News Digital's request for comment. The White House maintains that the president was "never in business with his son."
Click here to get the Freedom Matters Trump Mug Shot T-shirt
The subpoenaed financial records come amid House Republicans' impeachment inquiry investigation against President Biden.
Brooke Singman is a Fox News Digital politics reporter. You can reach her at Brooke.Singman@Fox.com or @BrookeSingman on Twitter.
Source: https://www.foxnews.com/politics/hunter-biden-received-250k-wire-from-beijing-with-beneficiary-address-listed-as-joe-biden-delaware-home